About Us Videos
We create About Us videos for every type of business.
Having an About Us video on your website will set you apart from every competitor in your area, allowing your potential customers to meet you and your staff, allowing them to connect with you on a personal level, while learning about your history and expertise in your field.
Having too much information to read is quite overwhelming for a potential client, especially on their cell phones (mobile digital media time in the US is now significantly higher at 51% compared to desktop at 42%).  With that being said, here's our brief About Us video:
NEW RIVER ENTERTAINMENT – ABOUT US VIDEO
Here's an infographic we created which explains the importance of having an About us video.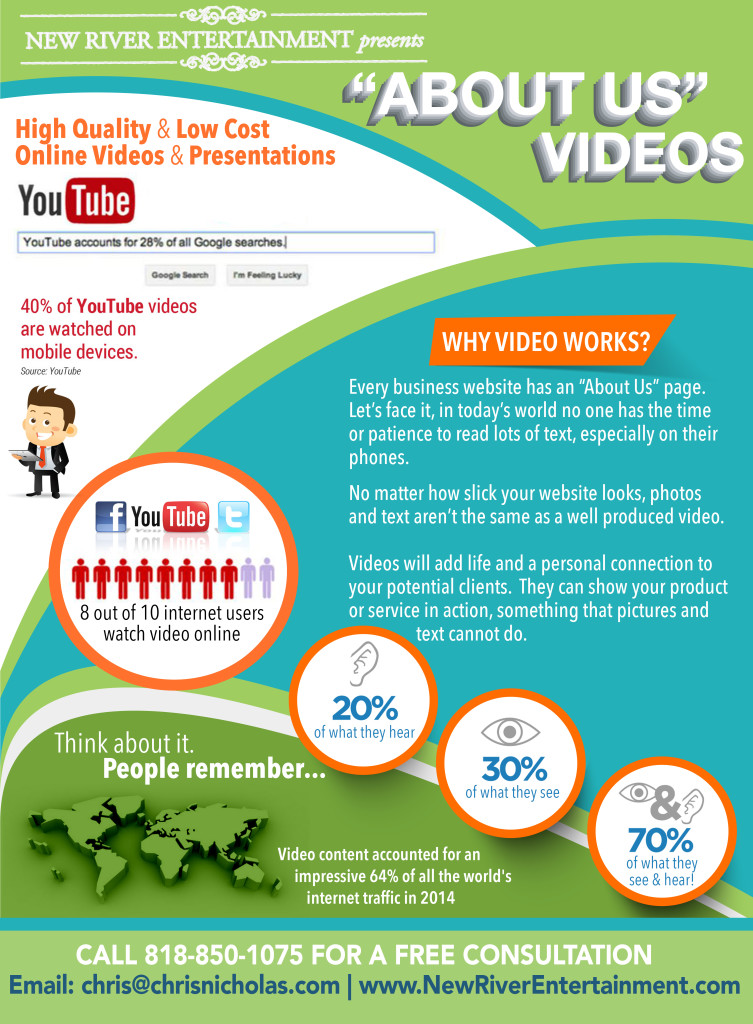 Here's a few other About Us videos we've produced:
Global E-Point – About Us Video
LAW OFFICE OF MELISSA C. MARSH – ABOUT US VIDEO
SKAF'S GRILL, LEBANESE RESTAURANT – ABOUT US VIDEO
VAN'S CYCLERY – ABOUT US VIDEO