Airbnb Videos – Marketing videos for Airbnb spaces
We create Airbnb videos for Airbnb hosts to help them book more guests.
A well-produced Airbnb video will let potential guests see your space in a way that pictures and text can't even come close to. People can meet you, while also seeing your space. This will help create an emotional connection, helping them to choose you over a competitor. New River Entertainment has already created real estate listing videos and about us videos for many other clients.  Please see some of the videos below and feel free to check out the rest of our site.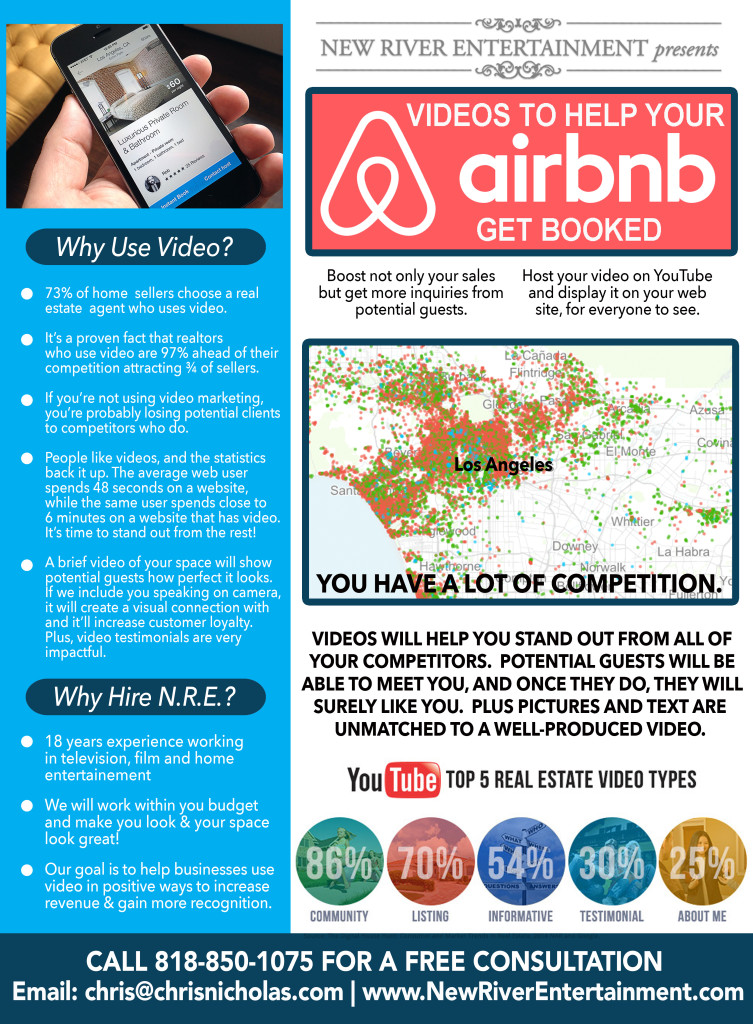 Here's an example of a real estate video listing we created in North Hollywood, CA.
And here's a video testimonial from the same client from the about video listing, saying how happy she was to have worked with New River Entertainment.
Thank you for taking the time to view this page. My 18 years experience in television, film and home entertainment will help bring your Airbnb listing to life through a high-quality Airbnb video, which will bring you more clients.
I'll look forward to speaking with you soon. Much thanks and all the best!
Respectfully,
Chris Nicholas
chris@chrisnicholas.com
Office Number: 818-850-1075
NEW RIVER ENTERTAINMENT
Connect with me on LINKED IN