Do you need a music video or epk for you or your band?
We create music videos and electronic press kits for artists and musicians.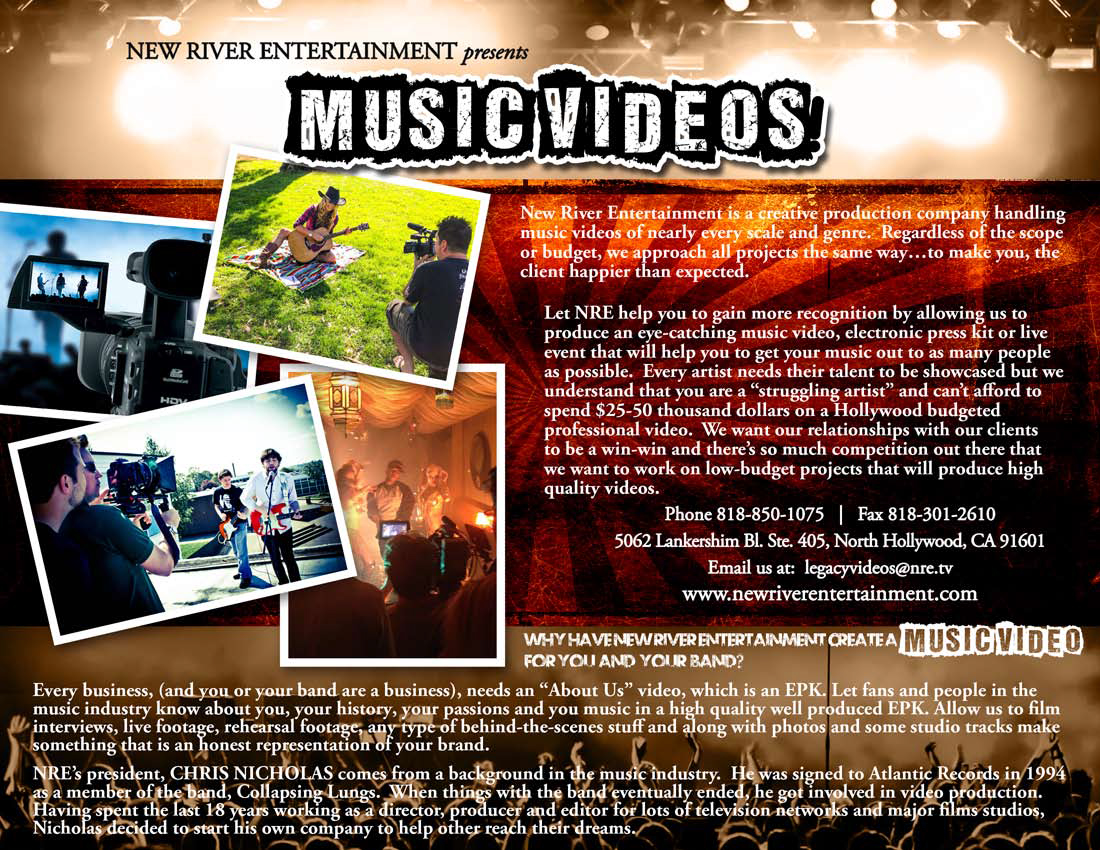 The goal at New River Entertainment is to help you use videos to increase your revenue, gain valuable recognition and help grow your business. We look forward to speaking with you soon to discuss how we can create web videos for your practice.  Until then, please check out the rest of this site to see more examples of our previous work.
Respectfully,
Chris Nicholas
New River Entertainment
Phone: 818-850-1075
Email: chris@chrisnicholas.com
MUSIC VIDEO:  Artist:  Pauley Lane, Song Title:  She's So Funny
ELECTRONIC PRESS KIT:  Band:  Devil in a Black Dress
(featuring Sin Quirin & Aaron Rossi of Ministry and Frank Cassara of Collapsing Lungs)
EPK:  Raw/Unedited Footage from Devil in a Black Dress recording session
Artist:  The Mary Tyler Whores, Song title:  Repo Man
Electronic Press Kit Reel
NINE INCH NAILS, live concert teaser/trailer