The Free Clinic
Synopsis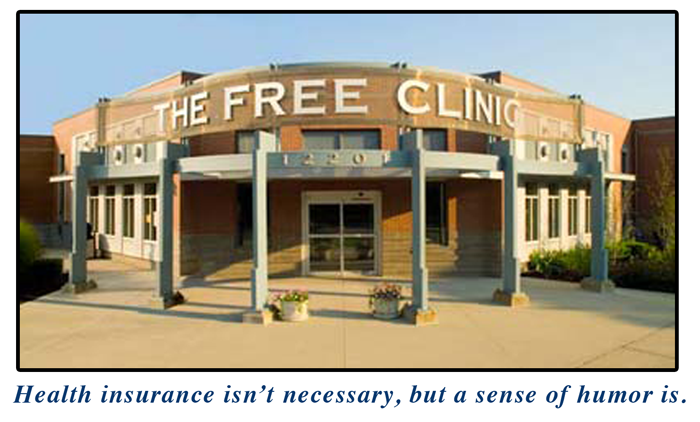 THE FREE CLINIC is a comedy about a very big problem in BRAD and MARIA's relationship. America may have a lot of problems with its health care system, but right now Brad has more… He has to save his relationship and land a major account for his advertising firm.
Set in Los Angeles, Maria and her two BFF's are enjoying a party in the Hollywood Hills two nights before her wedding. When a few drunk party-goers decide to watch "When Good Girls Go Bad: Cancun Edition", Maria sees a little more than she bargained for… Brad is one of the stars of the movie, caught on camera making out with a random girl. Before you can say "Mierda Santa"…Maria has called off the wedding.
Over the span of 24 hours, we'll see the obstacles that Brad, an up-and-coming ad executive, has to overcome convincing Maria he's innocent. On the verge of closing a major deal that could make or break his career, Brad has to balance the demands of his angry wannabe-gangster boss, get past the colorful characters at the Free Clinic, all of whom have their own opinions on Brad's shenanigans, and avoid getting a serious beating from Maria's street thug cousins, while trying to get her back.
Will Brad be able to sneak into the Free Clinic and prove his innocence to Maria? Will her cousins find Brad and beat him senseless? Can Brad close the big deal and land the account? You will have to enter THE FREE CLINIC to find out.
Health insurance is not necessary, but a sense of humor is.
Click here to download project proposal  (Intended for prospective Investors, Potential Producing Partners and Talent Only)